Commercial Concrete Services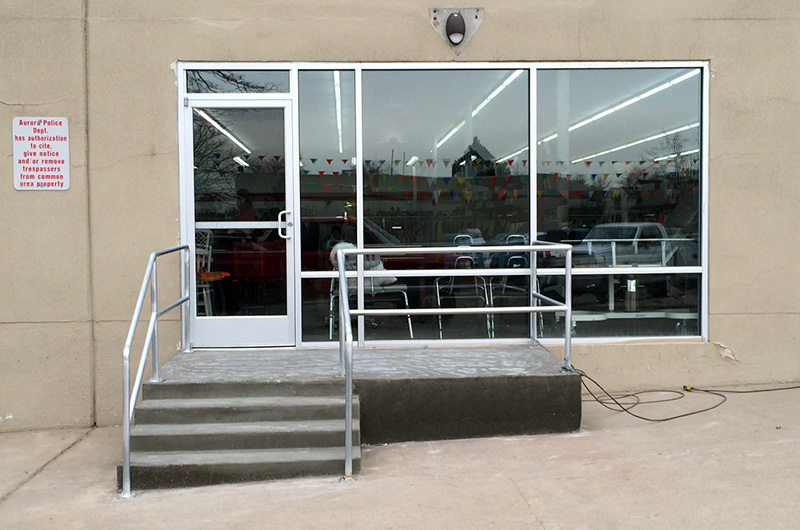 When you are looking for new installation of commercial concrete, Denver Concrete Company offers a variety of solutions specific to commercial applications. Unlike residential concrete services, commercial concrete installations are a little different as each installation has a completely different use. Denver Concrete Company takes the time to really analyze and present the best solution for the project at hand. So, for example, a commercial concrete walkway that will simply be used for foot traffic out doors will be a completely different project as opposed to a concrete driveway that will be used every day by heavy machinery and equipment.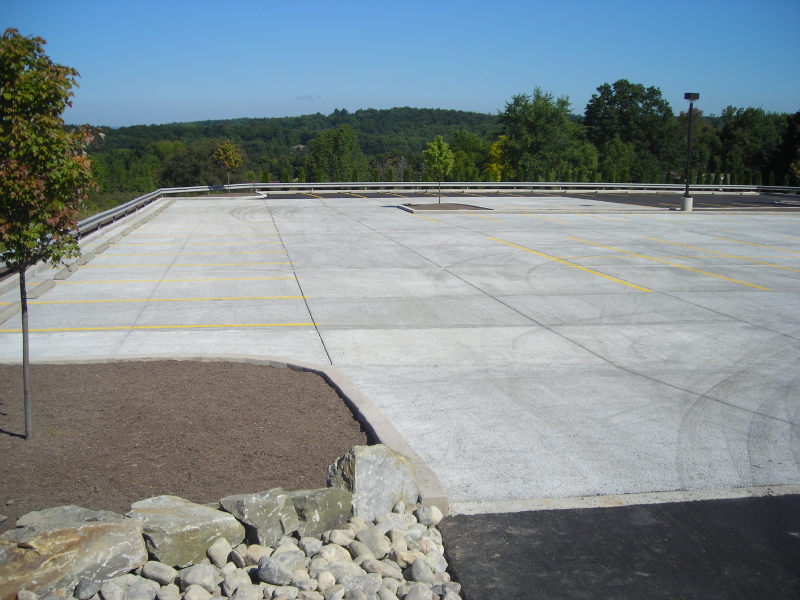 So whether you are looking to pour a new indoor floor for a warehouse, shopping center or maybe a new concrete commercial driveway, Denver Concrete Company stands ready to provide the concrete solution that your project needs in order to provide the longest life and highest durability.
Denver Commercial Concrete Contractors
Some of the projects that Denver Concrete Company has completed:
Concrete parking lots
Concrete curbs and gutters
ADA Compliant Concrete Handicap Ramps
Concrete Ramps
Commercial Concrete Patch and Repair
Commercial Concrete Tear Out and Demolition
Commercial Bollards
Commercial Excavation and Grading
Commercial Retaining Walls
Concrete Steps
Concrete Walkways
Concrete Patios
Concrete Garbage/Dumpster Pads
Commercial Stamped Concrete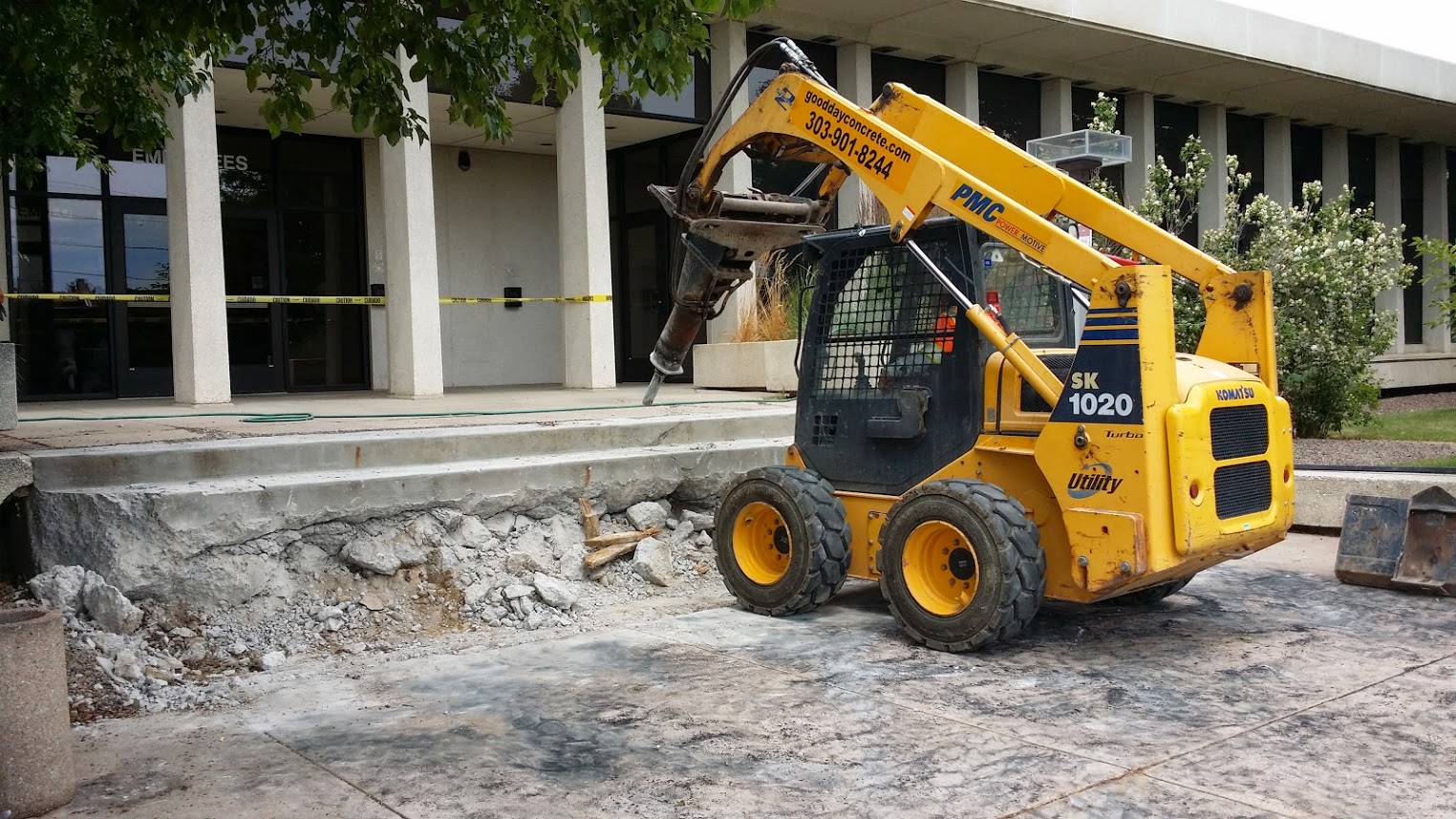 Lakewood, CO DMV - Stair Replacement and sidewalk pour.