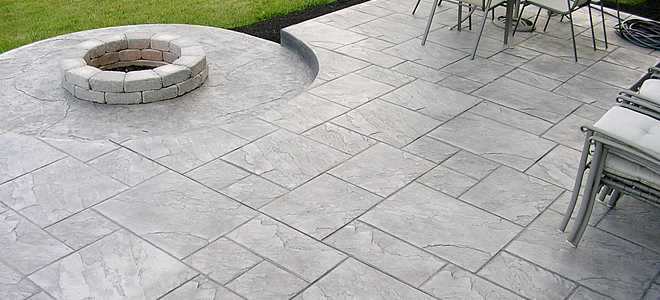 Denver Concrete Company is dedicated to providing Colorado with unique stamped concrete designs for their flooring, patios, walkways and driveways. Our methods of stamped concrete and overlays provide clients with the unique and asthetically pleasing looks they desire. We are able to provide our clients with durable designs at affordable prices. We also offer repairs and resealing for existing concrete patios and flooring. Our contractors take pride in delivering quality work in a timely fashion.
Our concrete stamped finishes include texture skin and pattern stamps.  We work directly with our clients to make sure that the results are in line with your personal design goals.  
We Offer Popular Stamped Concrete Patterns & Colors
There are a great variety of stamped patterns available that will add a natural-looking affect to concrete surfaces. Some manufacurers design their own lines of stamp designs, but the most common patters are cobblestone and ashler slate.  
Ashlar slate, heavy texture slate, wood plank and Euro cobblestone textures are the most popular patterns installed in Denver, Colorado. Traditional homes in Denver and the Colorado Front Range are great candidates for cobbles, but for those looking for texture without a defined pattern, seamless slate designs are a better choice. 
Contact us today for an estimate. (303) 848-8447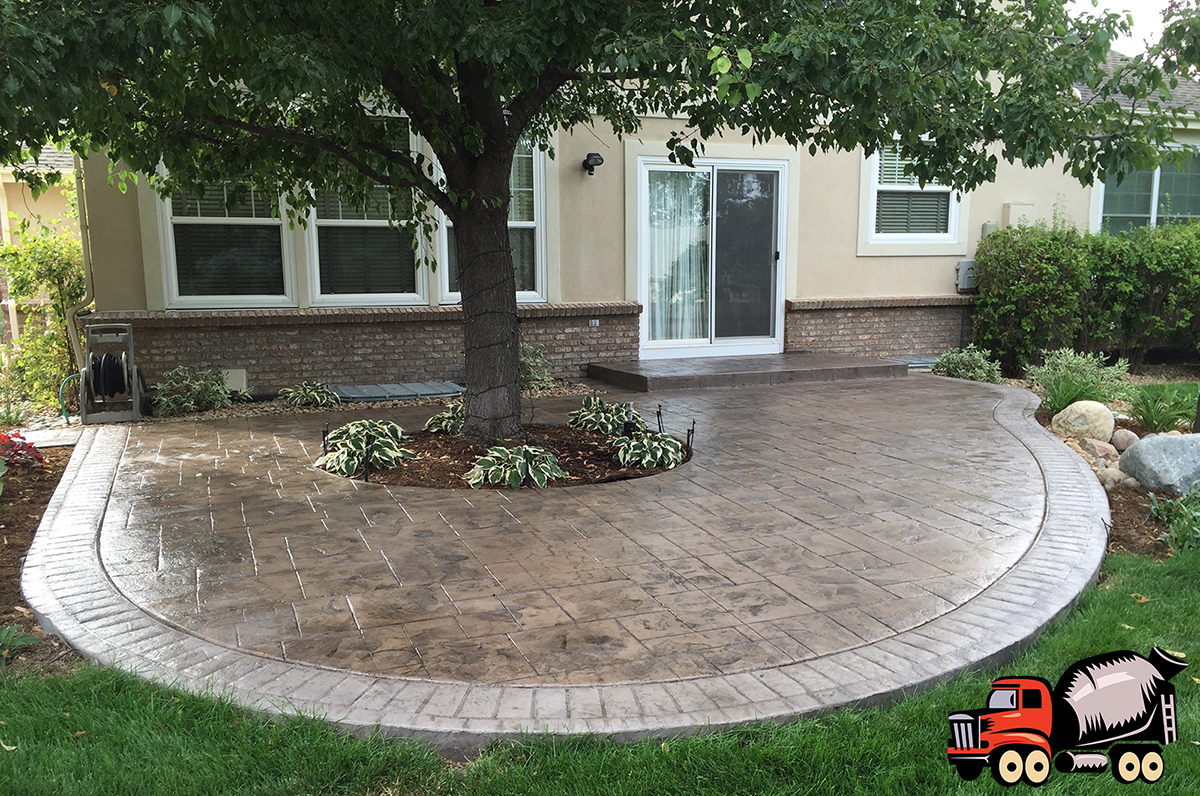 We poured this stamped patio with the majestic ashlar stamp patio with a brick stamped border.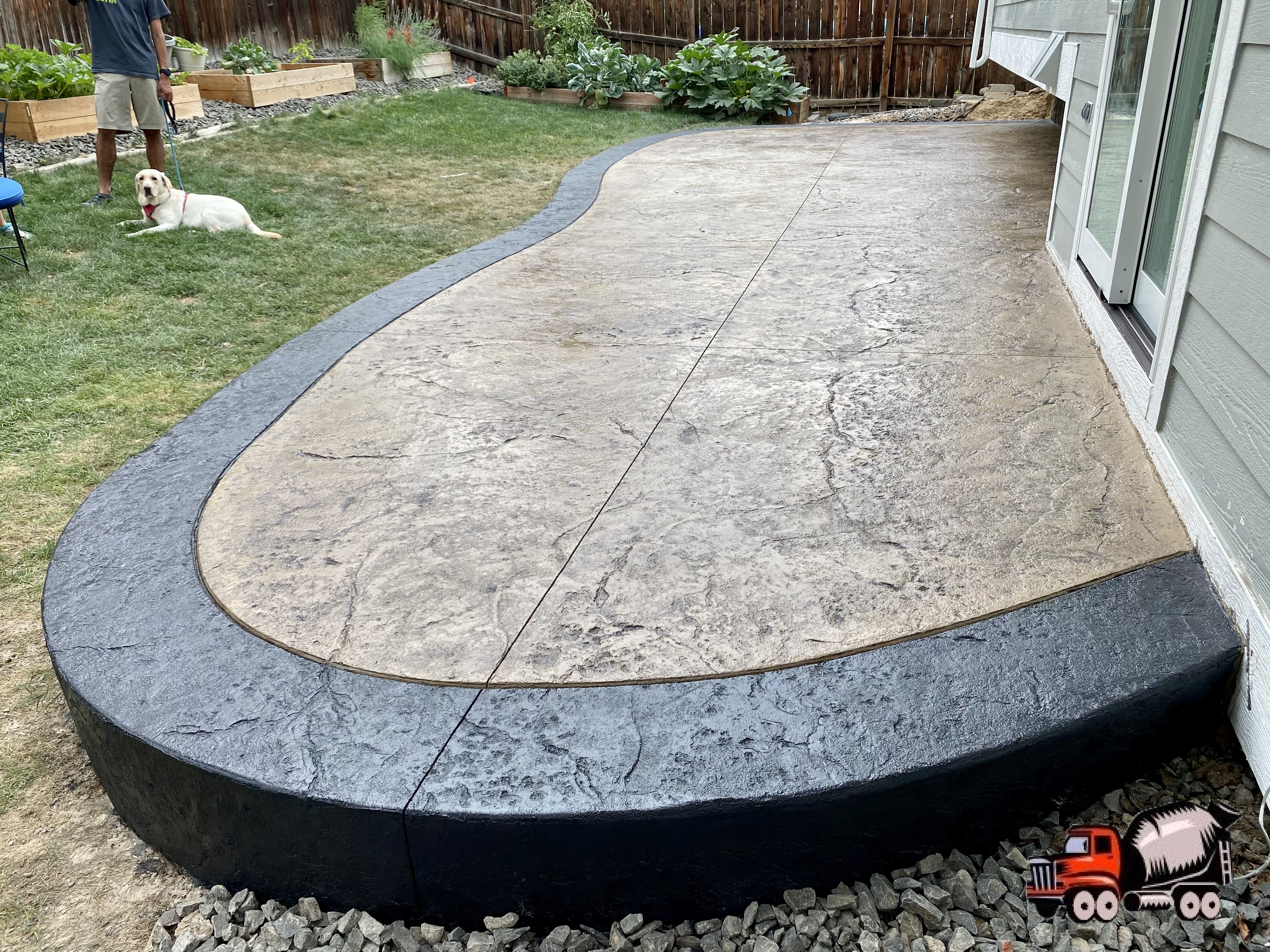 Texture vs Pattern Stamped Concrete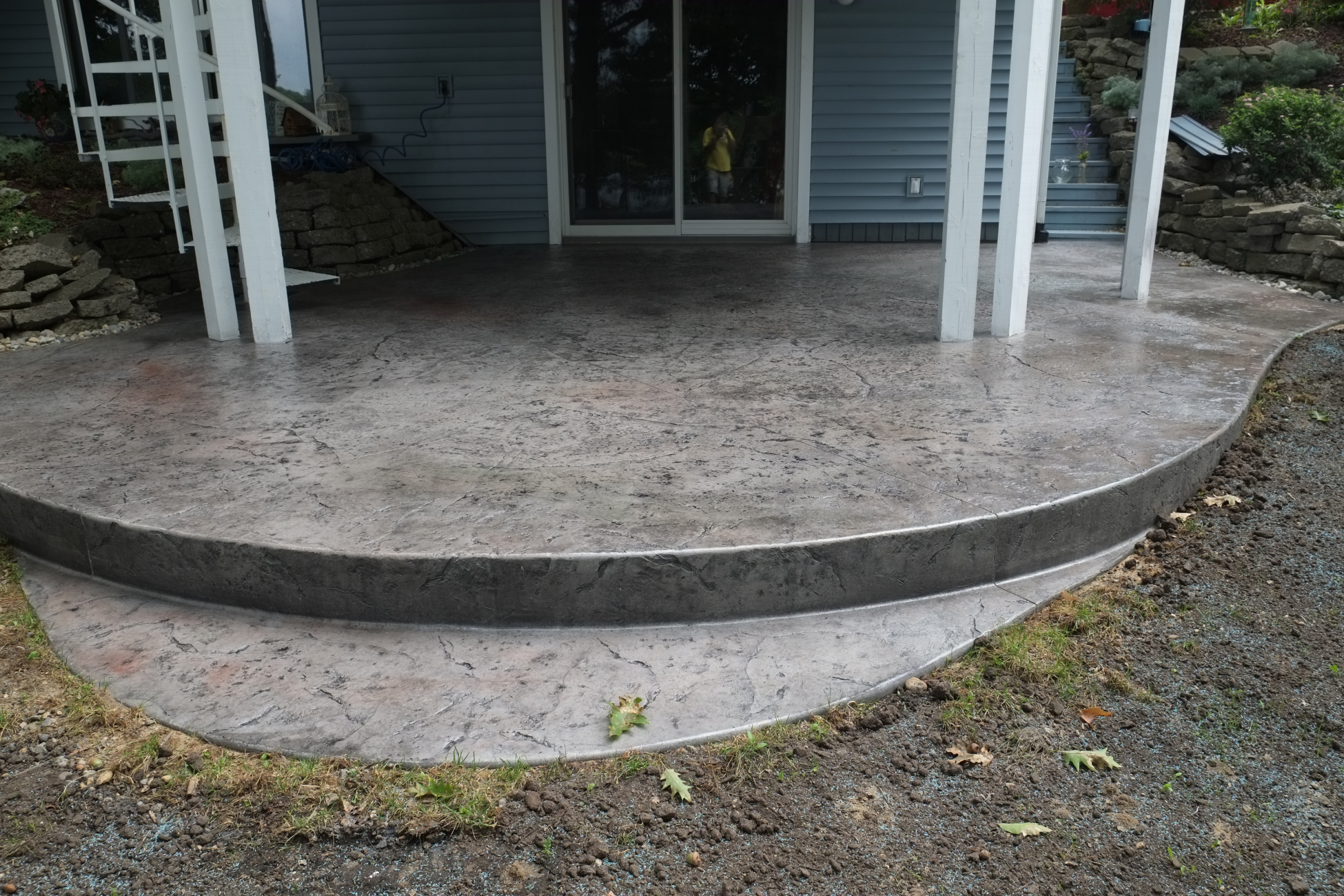 We offer both texture and pattern concrete stamping services in the Denver metro.  Both offer a great decorative hardscape to any residential or commercial property.  Texture stamping comes in a few options such as italian slate, heavy stone (pictured above) or ashlar slate.  Pattern stamping comes in over 20 different paterns. Some of the popular pattern stamps are majestic ashlar, basket weave brick, dublin cobble or even wood plank. [ For more information on stamp patterns ]
If you are intersted in learning more about the stamped concrete services we offer in the Denver metro - give us a call (303) 848-8447