We pour hot tub pads in all different shapes and sizes in the Denver Metro!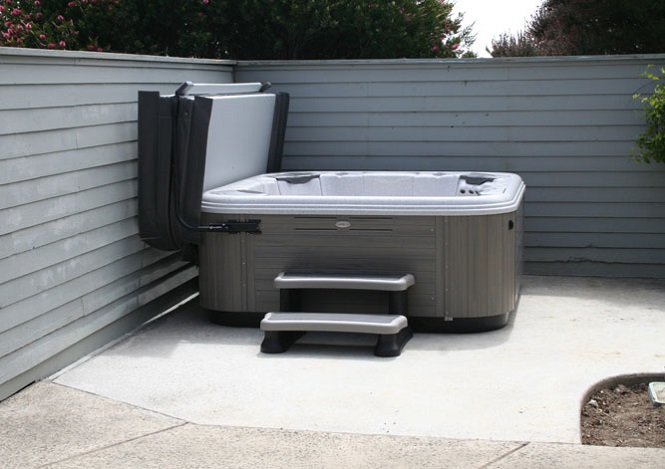 We pour our hot tub pads in regular, colored and stamped concrete finishes.  We always pour our hot tub pads 6" thick with rebar to ensure it is strong enough to hold your full hot tub.  A hot tub holds 400+ gallons of water so you are looking at a concrete pad needing to support 2+ tons of weight and the last thing you want is for it to crack.
What Is A Typical Hot Tub Size?
We recommend pouring a pad that is at least a few feet larger than the hot tub so you have room to put things down on the concrete.  If you have a 7' x 7' hot tub, we think you should pour it at least 9' x 9' .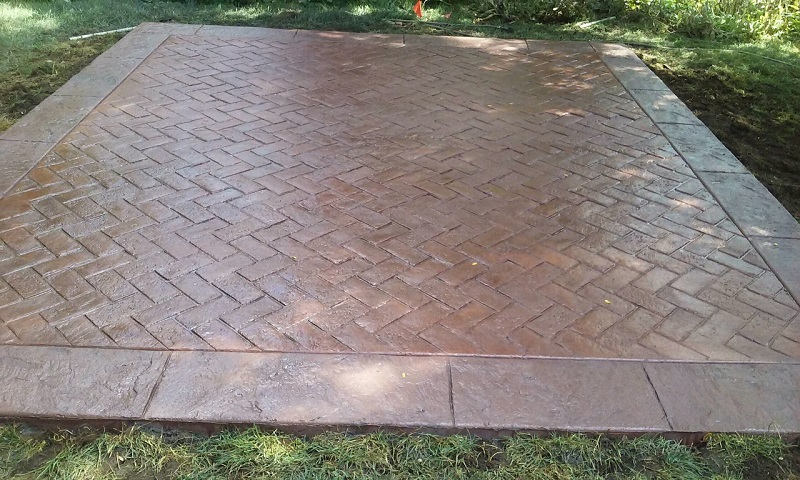 How Long Should I Wait To Put Hot Tub on The New Concrete?
A full hot tub will weigh as much as 6,000 lbs depending on the size so you want to make sure your concrete is fully cured before adding the water.  Typically, we tell our customers to wait 7 days before adding their hot tub and another 14 days before they add the water.  That is a total of 21 days after we pour the concrete.
 
If you are looking to pour a hot tub pad for your home, please give us a call (303) 848-8447