So it is time, time to replace the original driveway or maybe just an install a new concrete driveway. Where do you start? What are the best materials for your new concrete driveway? All questions that will be answered below.
The first thing that most consider when starting a new concrete project is cost, so it is important to address this right away. For a patio, sidewalk/walkway the actual concrete mix is typically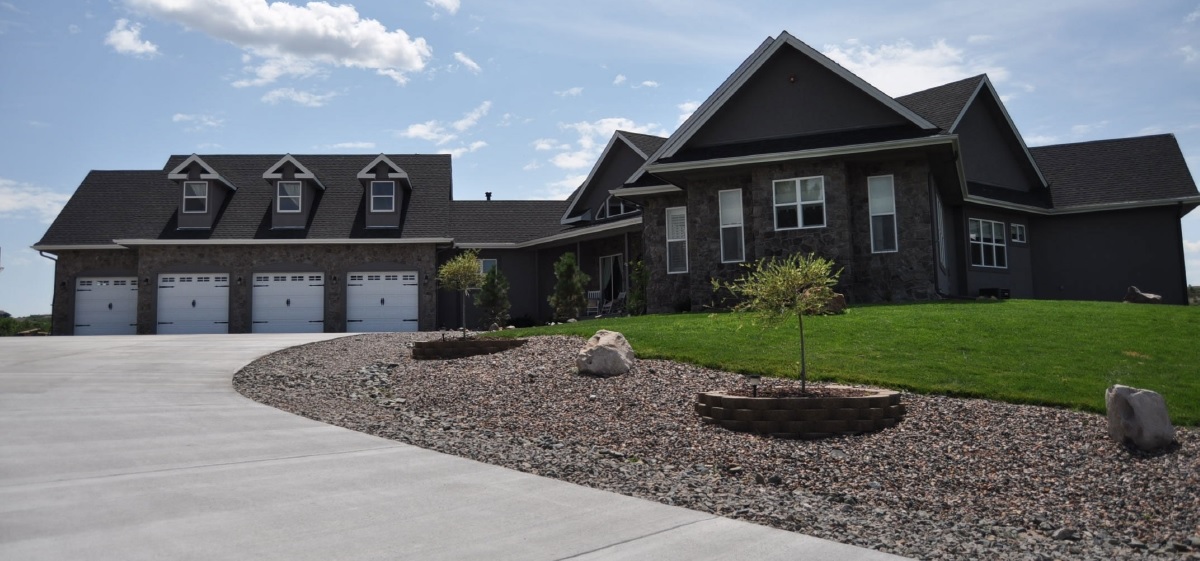 4,000 PSI (pounds per square inch) is used for heavy traffic pavement, or heavy use floor slabs not as much of a concern as with a driveway. This is simply because the driveway is going to get a great deal more use than a traditional patio or walkway would.
Along with getting more use, heavier objects are placed on driveways for long periods of time. So it is very important that you look for high-performance concrete mix. The cost of high-performance concrete mix is definitely a little more expensive per square foot, but looking at the project from the "big picture" perspective, it makes sense to spend a few dollars more for the high-performance concrete mix as it will eliminate a great deal of expenses and crack repairs in the future. It is important to consider only products that will help you pour a durable driveway that is less permeable than a typical mix.
So with that being said, here is what we use on our traditional residential concrete driveways:
Concrete mix with compressive strength of at least 4000 PSI
Air content of around 6-7%
A water/cement ratio below 50% which creates a more durable and stronger product
WWM (6"x 6") or Re-bar set at every 2'
Road base tamped down to form base of pour (if needed)
Fiber Mesh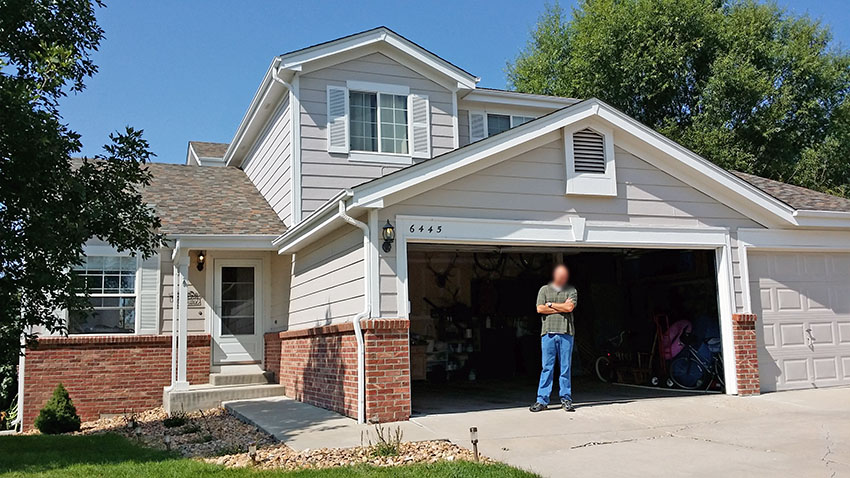 If you are getting a bid for your concrete driveway from Denver Concrete Company, you can rest assured that all of our concrete driveway estimates include the above. What is most imporant is that as you obtain estimates for your new driveway or replacement driveway, you will want to make certain that any estimate you receive details what all is included in the proposal from that concrete contractor.
It is all too common that we see estimates from our competitors that do not include rebar or perhaps does not include tear out. There is nothing wrong with those estimates, it is just not comprehensive. So it is important that you compare "oranges to oranges" when shopping for a new concrete driveway.
When you request an estimate from Denver Concrete Company, you can rest assured that all the details of the project will be spelled out in the project notes as well as the comprehensive estimate that you will receive. This is exactly why most estimates include an onsite inspection from one of our "field estimators" so that we can give you a very solid estimate from the beginning.
Initially at the beginning inception of Denver Concrete company, we asked our general contractors and residential customers what the biggest problem was in dealing with Denver area concrete contractors. The answer came back the same every time, it was:
Not getting a call back or estimate in a timely manner
Estimates never seem entirely complete, meaning that final project costs seemed to always come in higher than what was originally estimated.
Denver Concrete Company is focused on providing comprehensive and final estimates upfront. This means that Denver Concrete Company will provide a final estimate one time unless the project has too many variables which can happen from time to time. In those rare cases, an initial estimate is given with the disclaimer that the final project cost can possibly increase depending on variables inside that project. This is oftentimes due to weather (i.e. winter conditions) and other uncontrollable aspects of the job.